How to Add Webcam
---
To add Media Devices you need to click on Media Layers "+"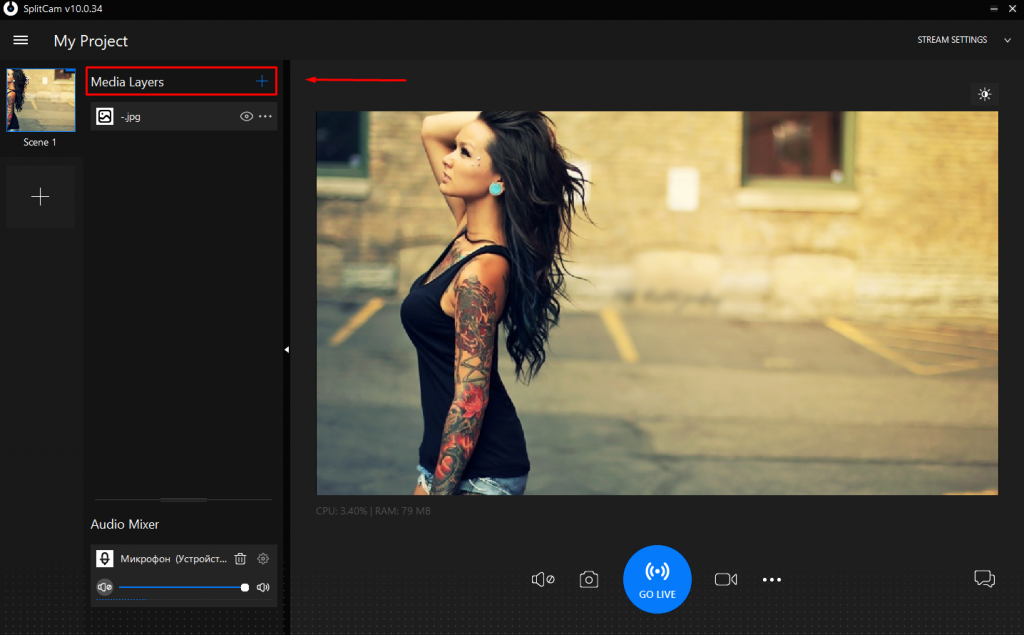 And choose any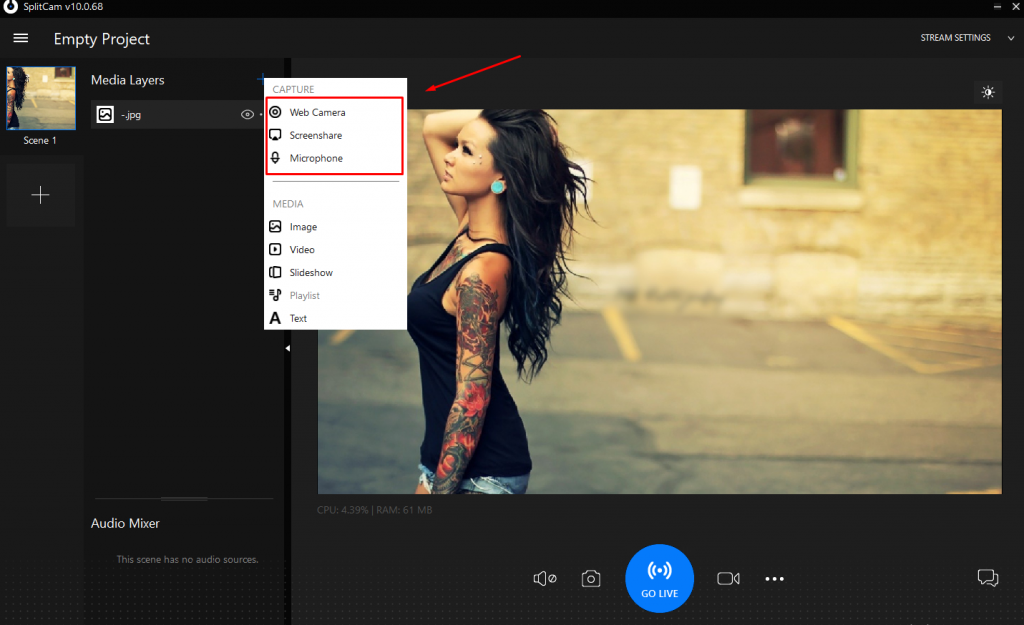 1. Web Camera
When adding a webcam, select the one you want to use, and also specify its resolution settings and click "Add Camera"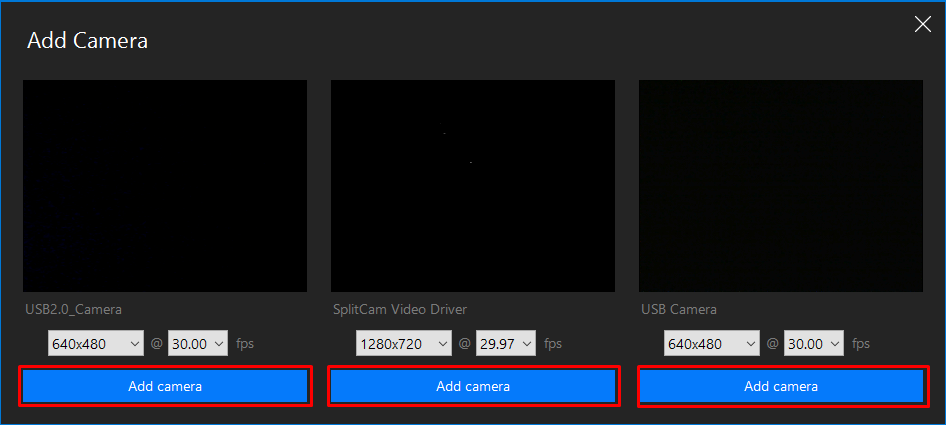 2. Screenshare
3. Microphone
When adding a microphone, select the one you want to use and click "Add Audio"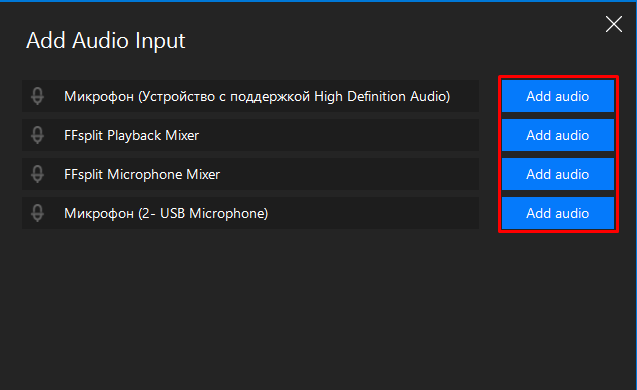 4. And also add any media files:
Image
Video (Any video file)
Slideshow
Playlist (Music Playlist)
Text
You write it manually, and you can also adjust its color, font, size and add animations.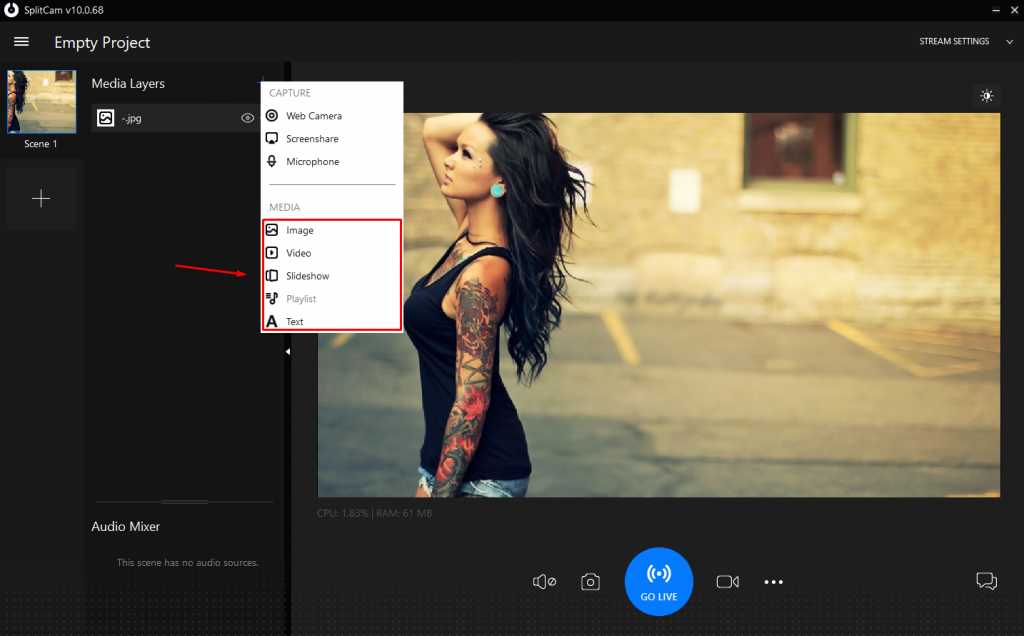 5. To rotate or mirror a layer – select it in the "Media Layers" menu by clicking on the 3 dots next to it.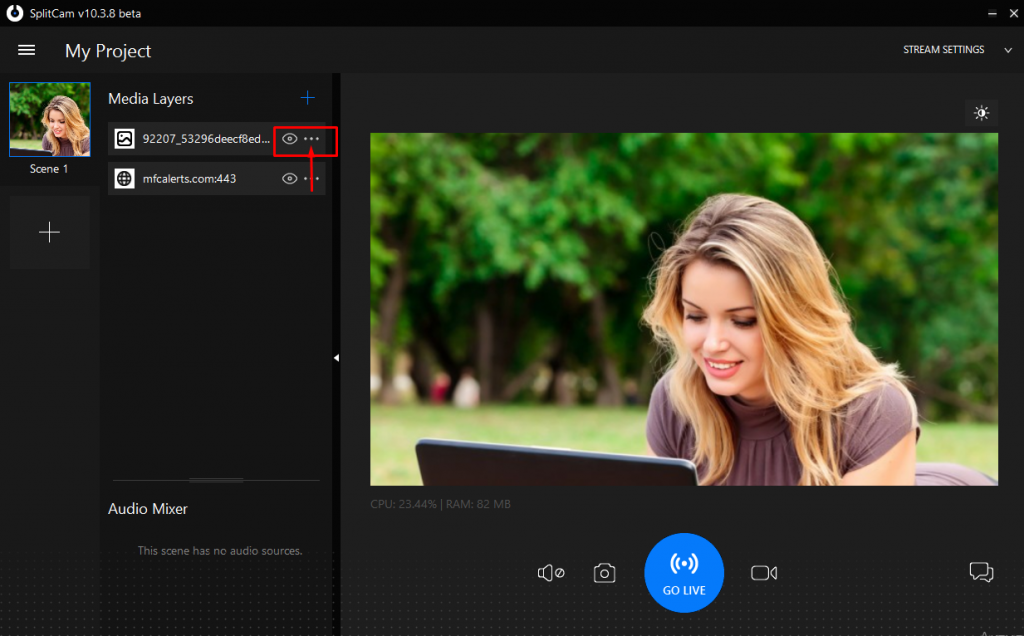 In the menu that opens, find the effects field and select flip / mirror.