How to add Facebook stream
To stream on Facebook using SplitCam, log in to your Facebook account and go onto the streaming page – facebook.com/live/create.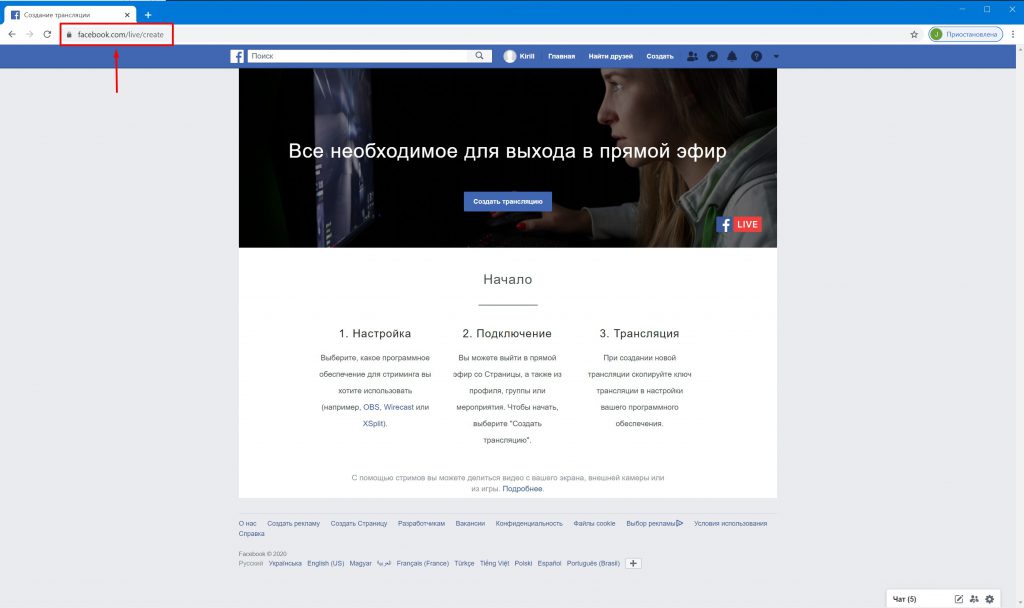 Click on the blue "Create Stream" button.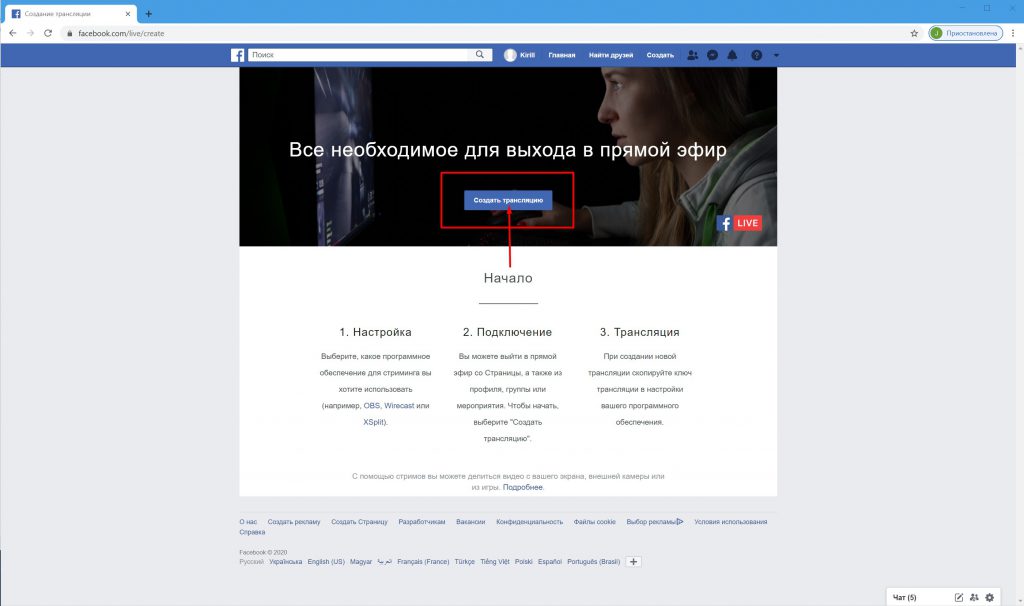 Scroll down on the page that opens up and click "Use Stream Key".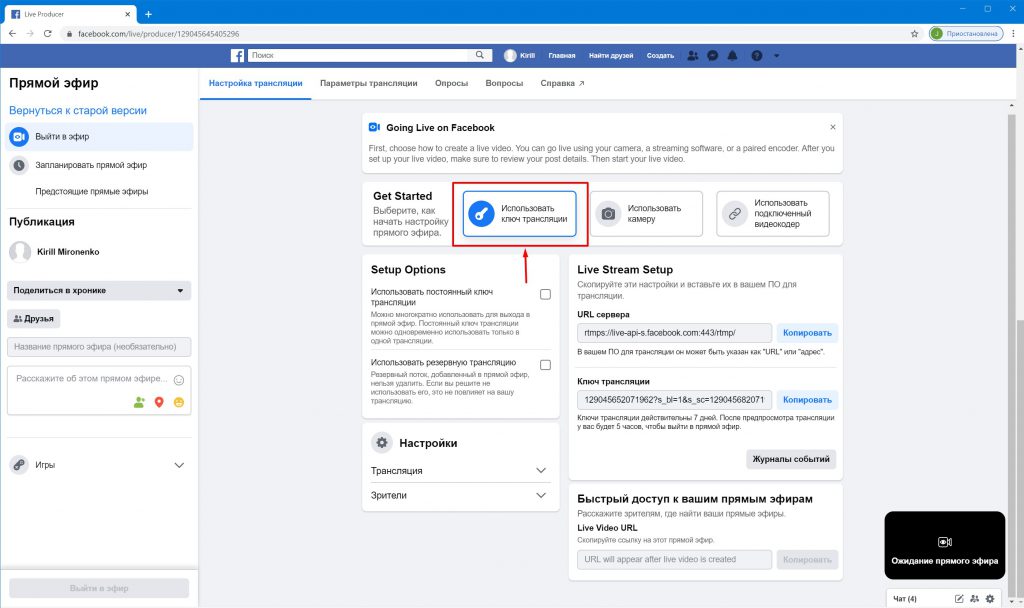 Then find the stream key and copy it.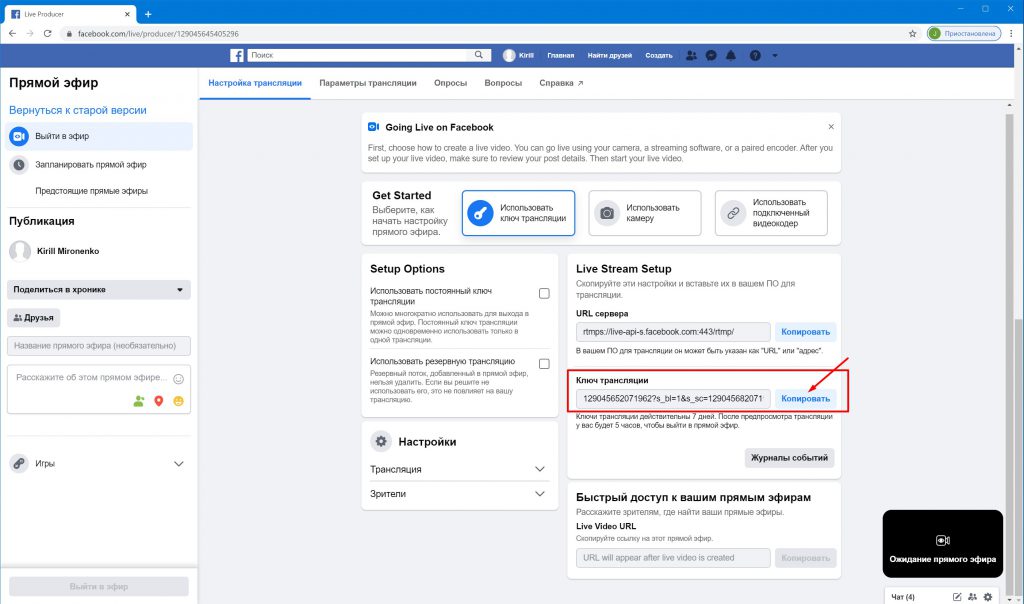 Open up SplitCam
Click on "Stream Settings" in the top right corner and "Add Channel" in the channel list that pops ups.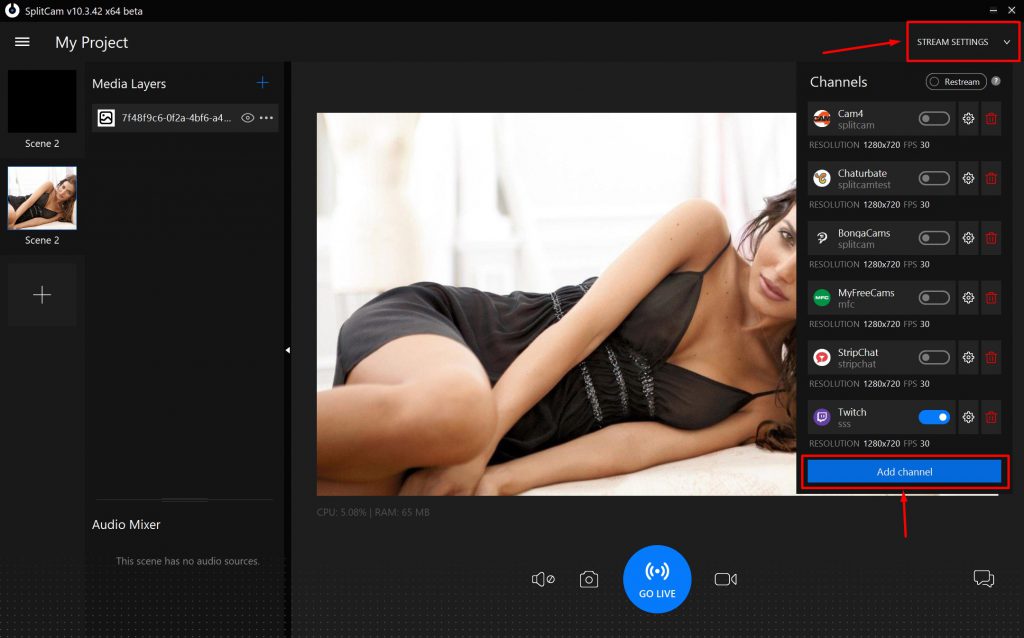 Choose "Facebook Live" in the menu that opens and click "Continue".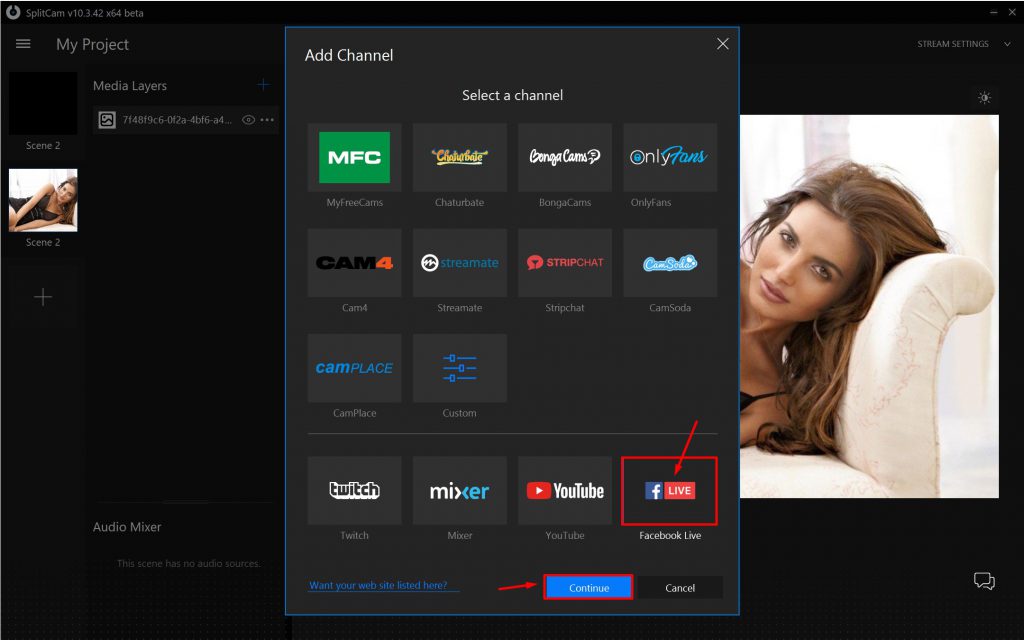 Paste the key you copied earlier in where it says "Stream Key".
Choose any title for your stream.
Choose the recommended streaming settings by clicking on "Recommended Preset", or set up the settings you want by yourself.
After setting your settings, save and close.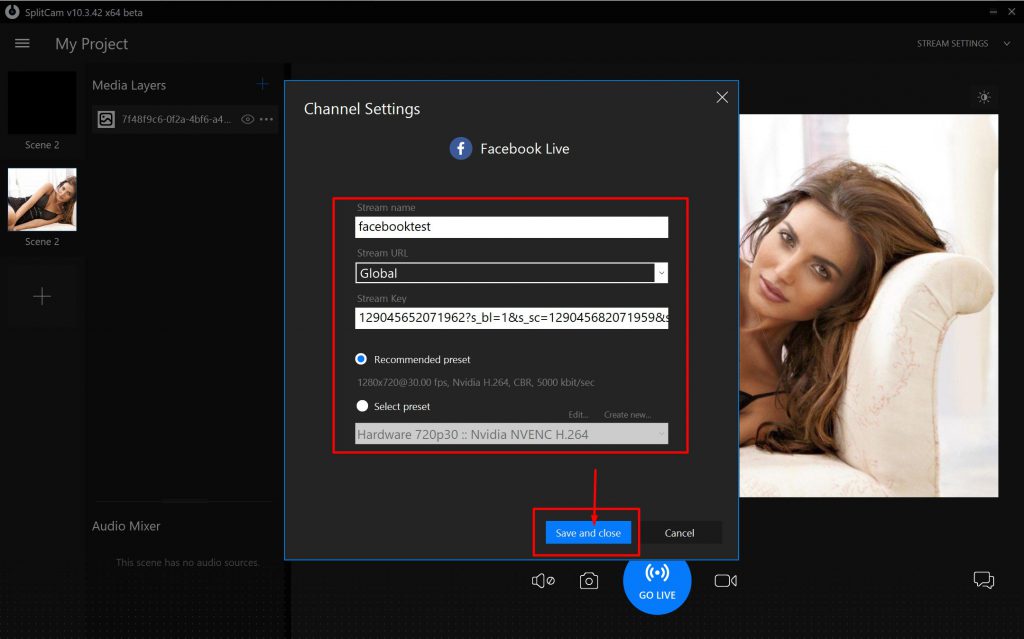 Now Facebook is in the list at the bottom.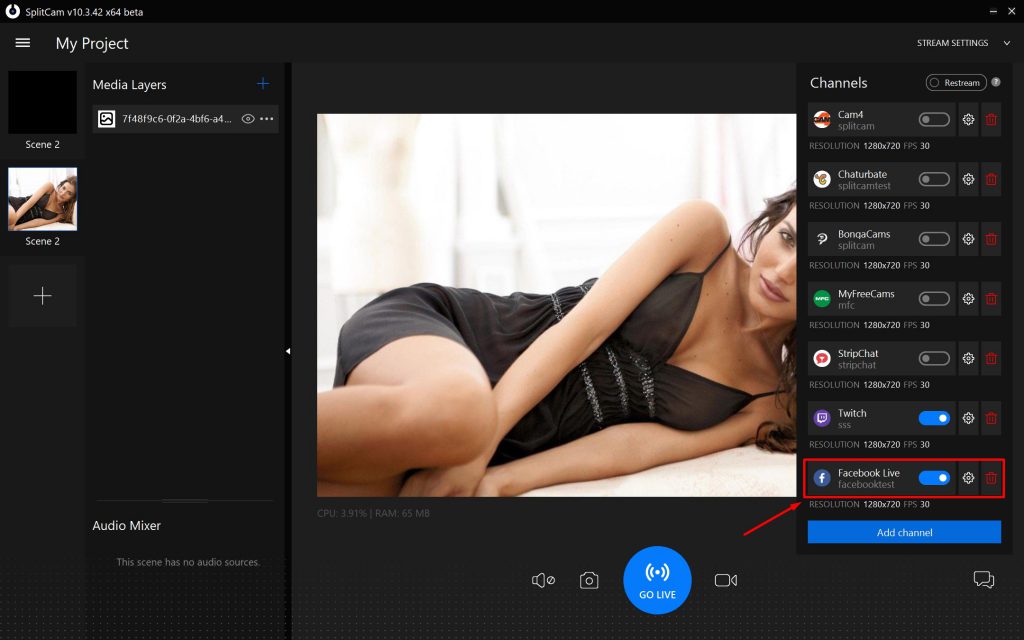 All there's left to do to start streaming is click on "Go Live".
If the slider is green. You're streaming successfully.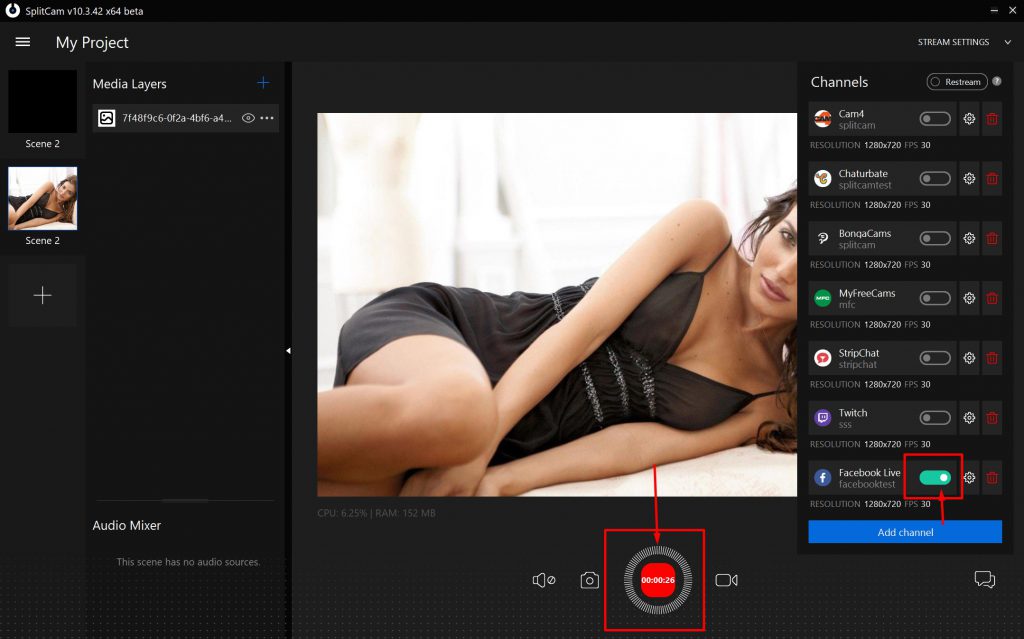 Let's see whether we're streaming on Facebook. Go back to the browser. You can see here that everything's good. Now we can start broadcasting by clicking on the stream button in the bottom left corner of the screen.