How to add a browser
1. To add real-time website translation to SplitCam, click on "Media Layers +".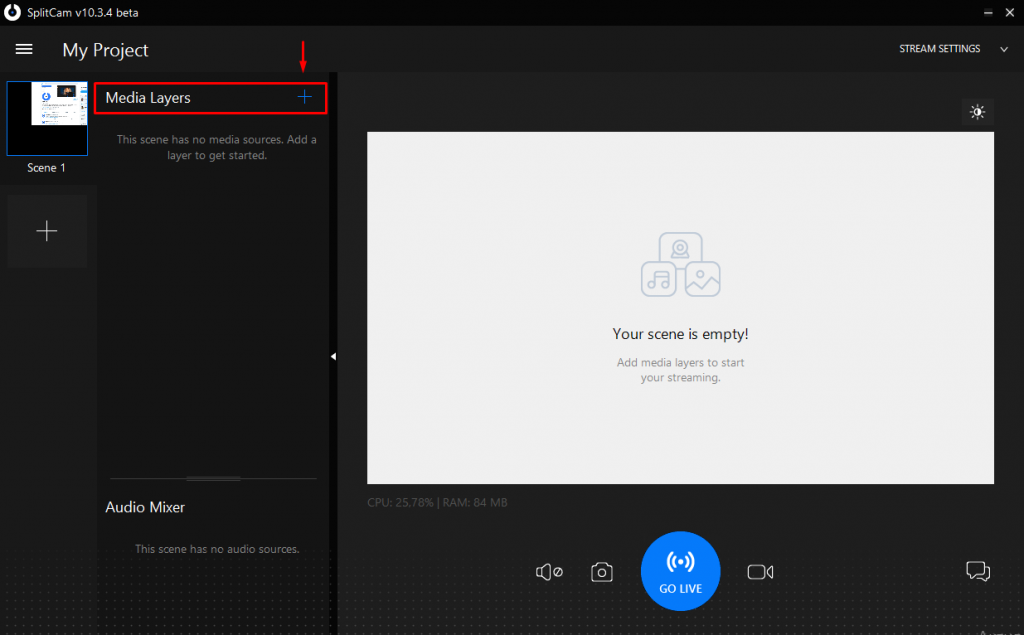 2. In the context menu that appears, find the "Browser" button and click on it.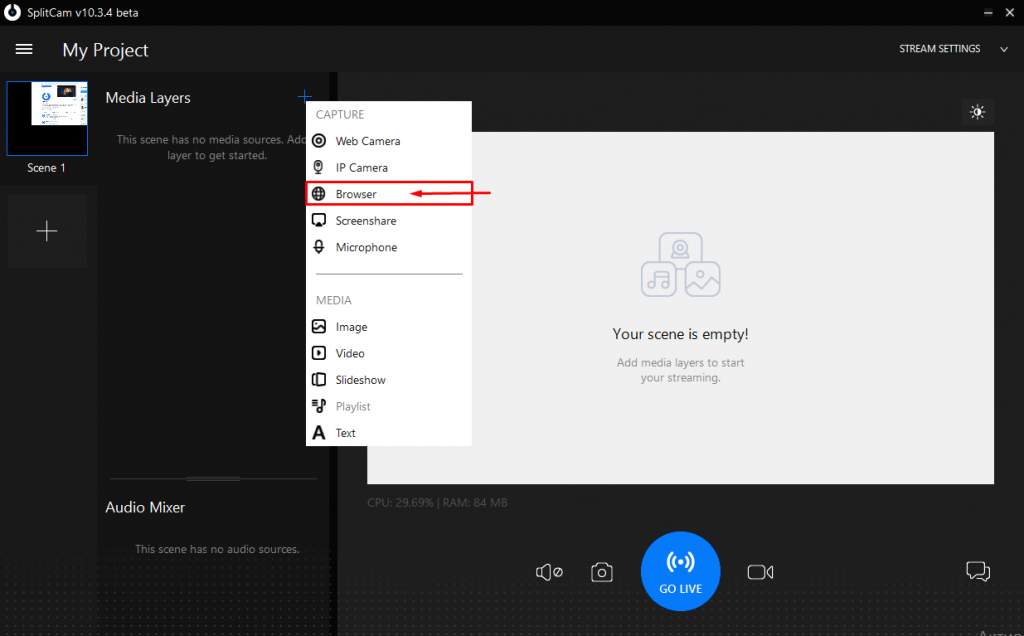 3. Next, in the window that opens, enter the URL of the site you need in the "URL to open in browser" field and click on the "Add" button.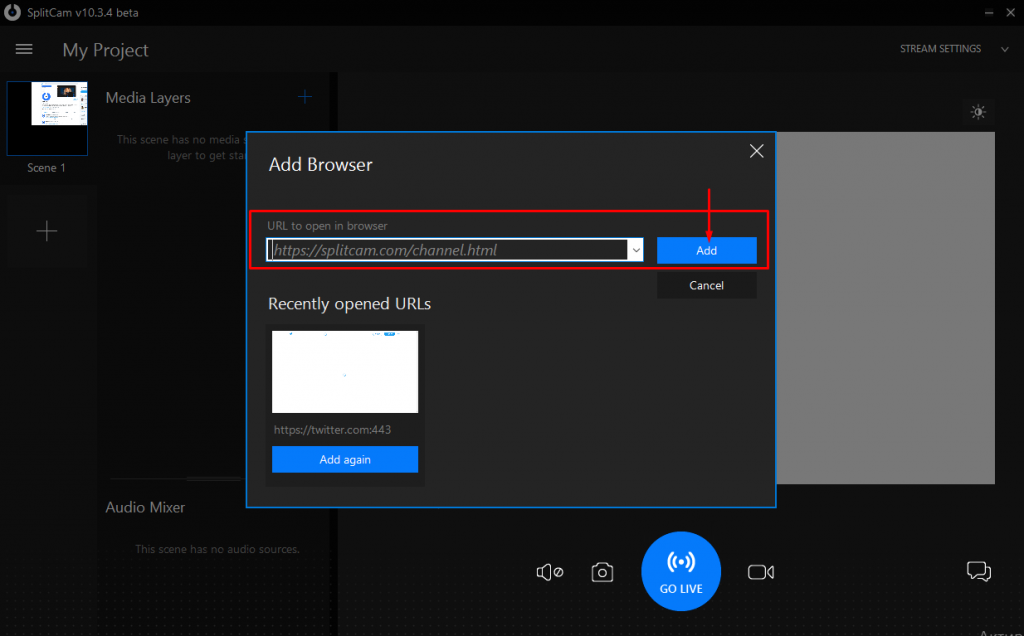 4. Or select one of the previously added ones and click "Add again".