How to add an IP camera
1. To add an IP Camera, click on "Media Layers +".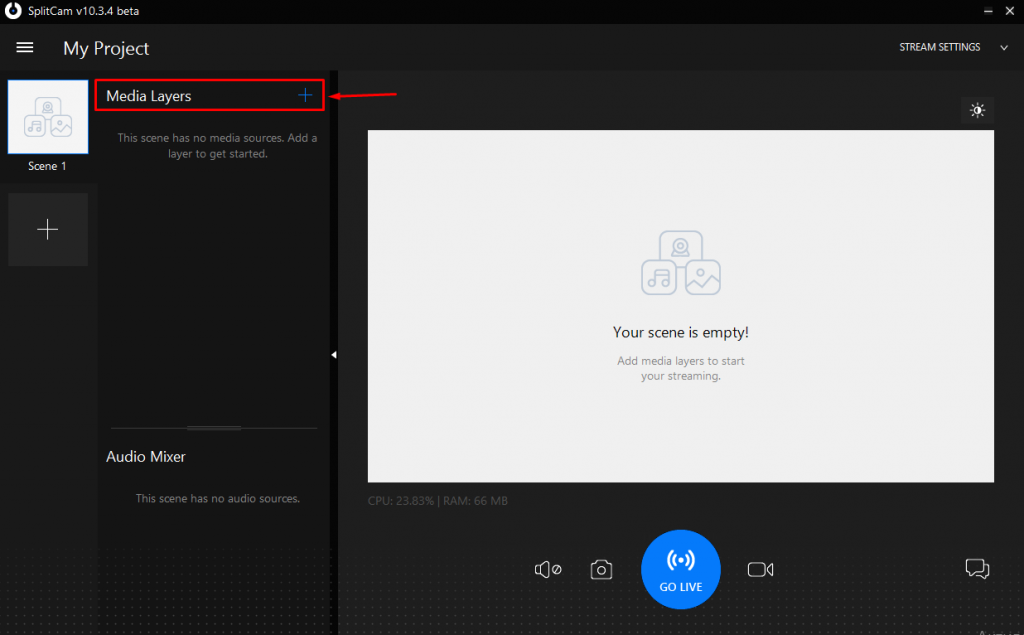 2. In the context menu that appears, select "IP Camera" and click.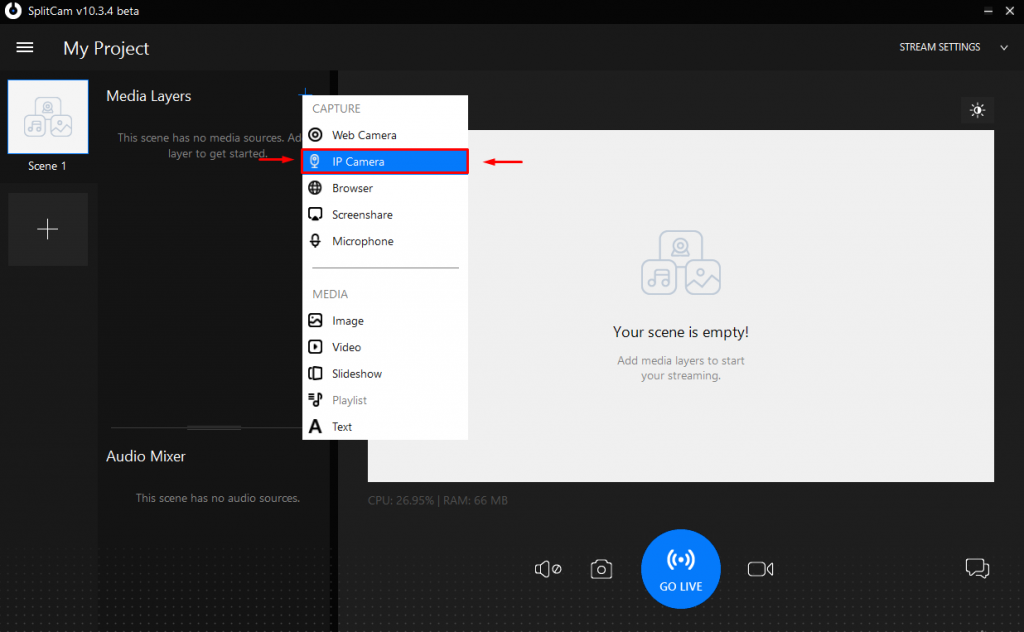 3. Next, in the window that opens, enter the IP address of the desired camera in the "IP Camera adress" field and click on the "Add" button.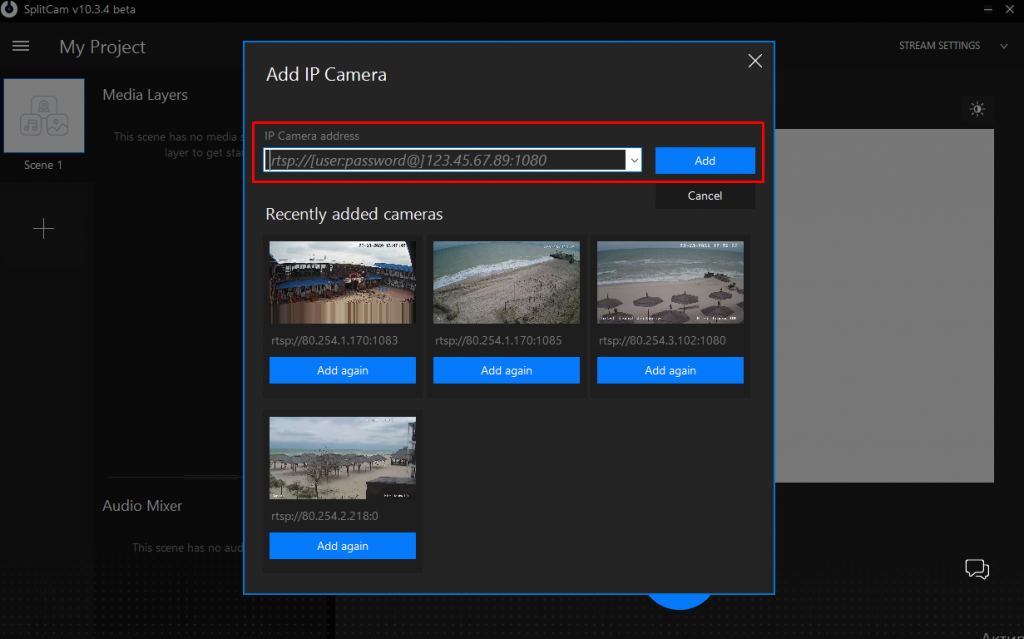 4. Or select one of the previously added ones and click "Add again".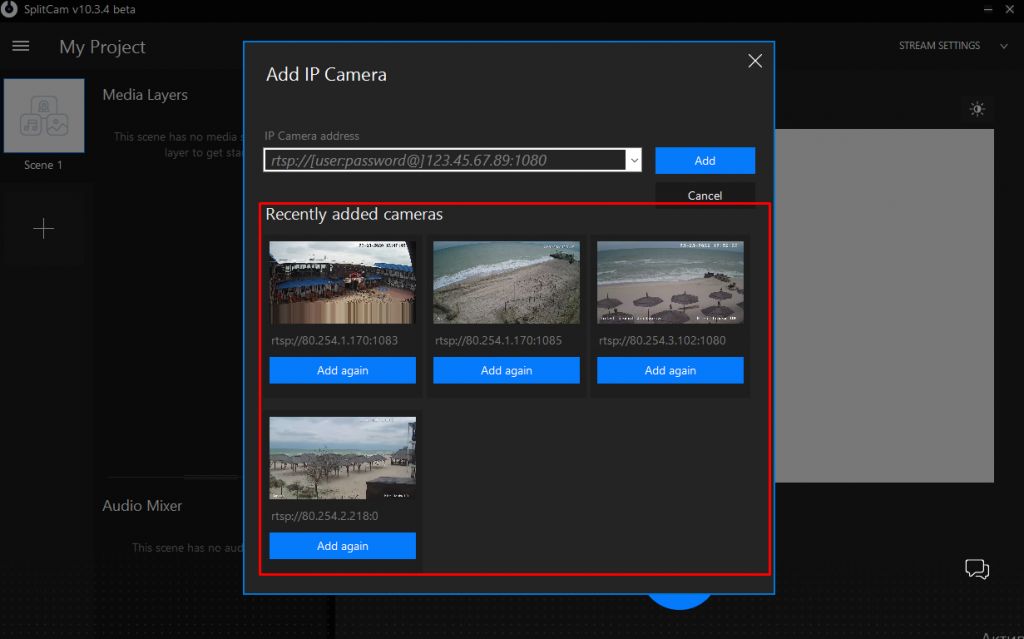 5. To add another, or several IP Cameras, simply follow these steps again.