How to add VirtWish stream
Click on Stream Settings in the top right corner and choose Add Channel.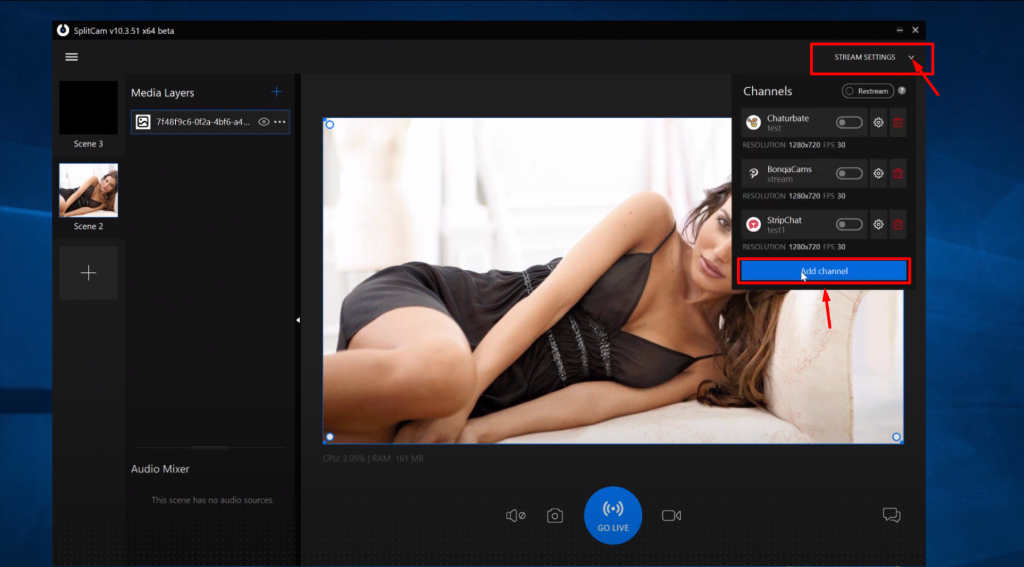 In the list that pops up, choose Custom and continue.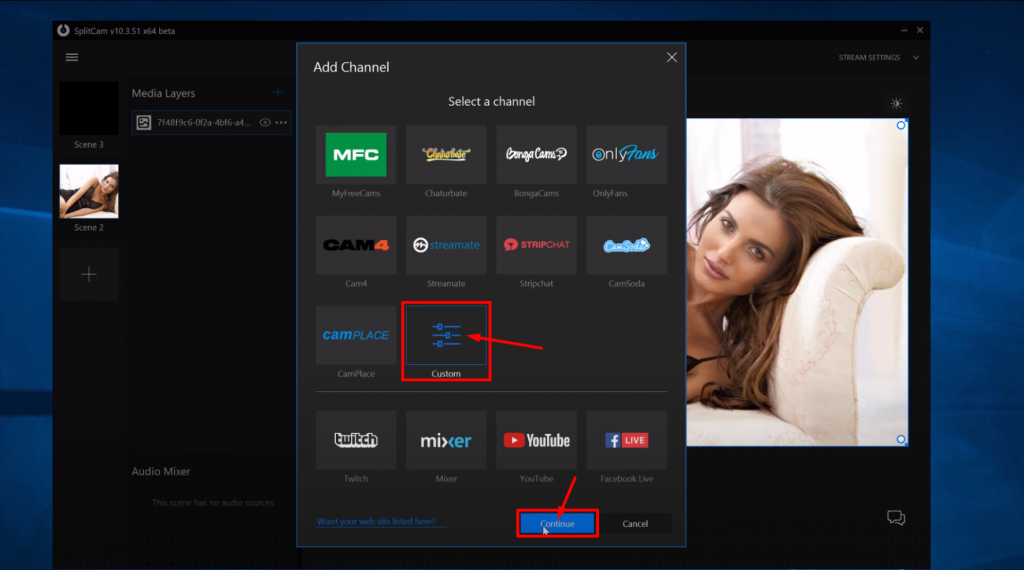 Now log in to your account on VirtWish.
Find your icon in the top right corner and click Profile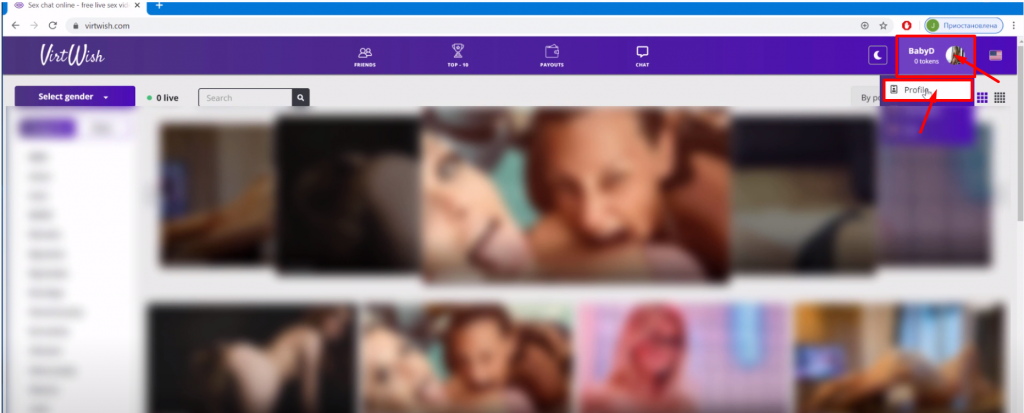 Next, click on Start Broadcast.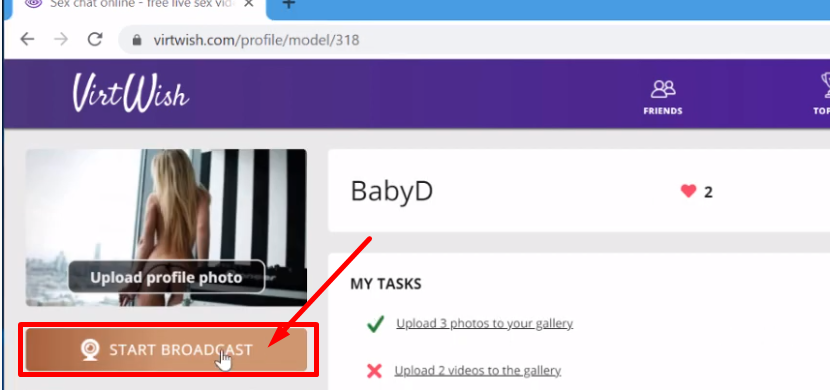 Start Broadcast again.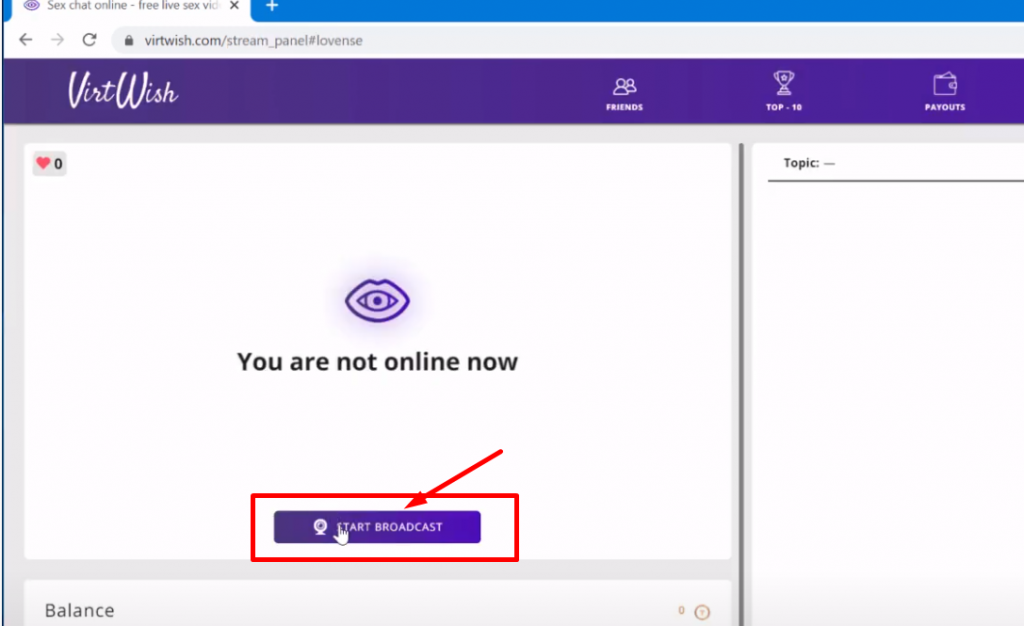 OBS.
Copy the link in the first line and paste it in where it says Stream URL in SplitCam.
Also copy the Stream Key and paste it into the program.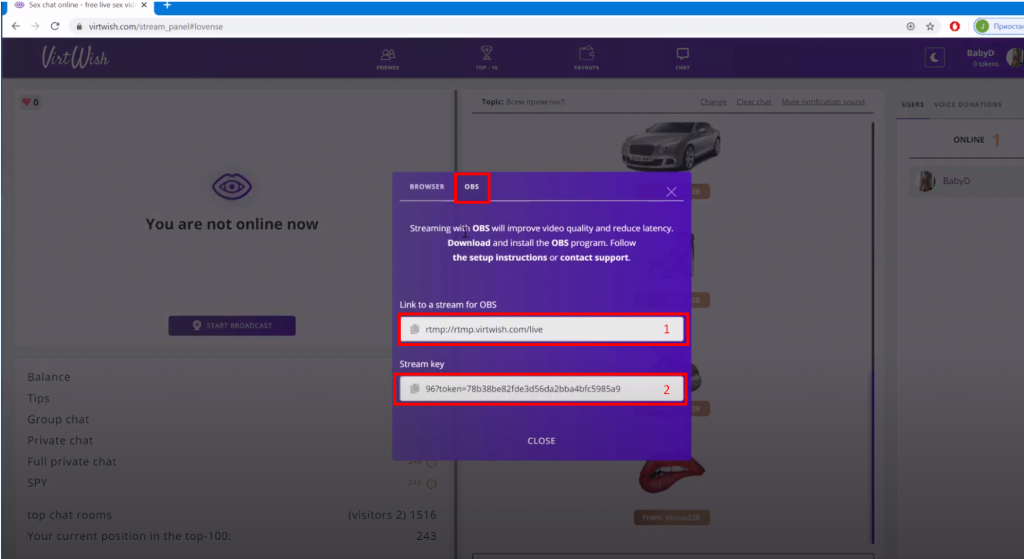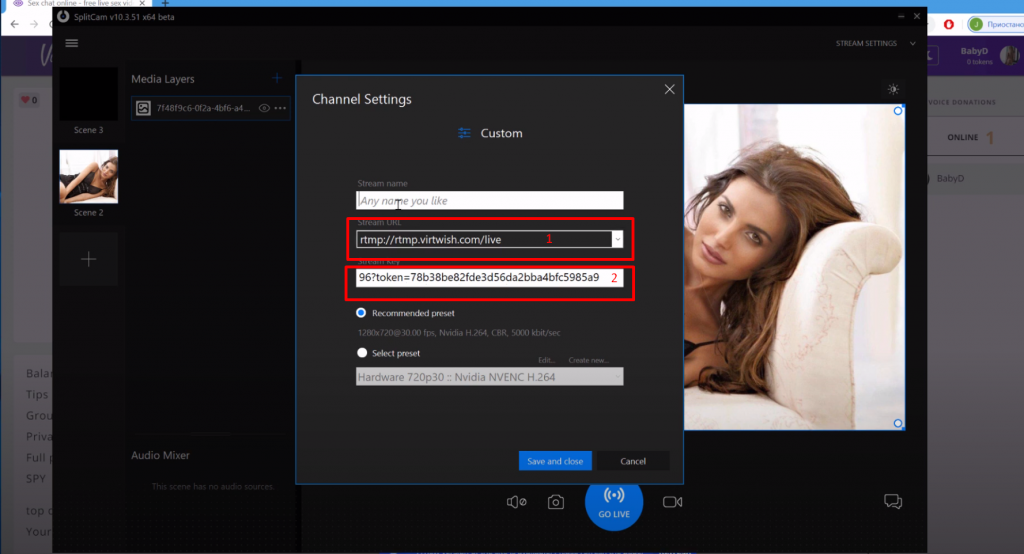 Next, choose any name for your stream and choose the recomended stream settings, or set them up on your own.
We recommend you set up your webcam resolution and the resolution in your settings to be the same. For example, if you set your webcam resolution to 1280х720, your stream settings should have the same resolution chosen.
After you set up everything, Save and Close.
Now VirtWish is showing in the channel list at the bottom.
Now to start streaming you just have to click on GO LIVE.
If this slider is green, you're broadcasting successfully.