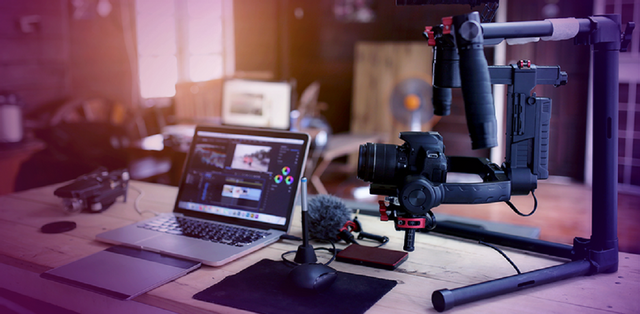 What a streamer needs to know: 20 tips
Live streaming can be a fun, rewarding and incredibly valuable tool for growing your brand online. The competition among content creators is very fierce, so in this article we would like to share some recommendations for streaming.
Preparation phase
Preparing the hardware is the first step in the live streaming process. Without such "rear support" a successful transfer is simply impossible. Here are some tips for organizing the technical side of live broadcasting
The simpler, the more reliable. Each additional piece of equipment increases the complexity of the system and therefore increases the likelihood of failure due to the failure of one of these items. Therefore, one should not produce entities and add any devices that are not absolutely necessary.
Have backup equipment available. Even with the simplest and most reliable set of devices, there is always the possibility that your equipment may unexpectedly fail, and most often this happens at the most inopportune moment. Even in the case of extremely reliable specialized devices, there are always the same connection cables or, for example, control monitors. Therefore, it is advisable to have spare parts on hand in order to promptly replace the failed ones at any time.
Make sure there is sufficient bandwidth. Know your network! Be sure to check your download speed to make sure that the bandwidth of your Internet channel provides the required minimum, otherwise your live broadcast may significantly lose quality, or even be unavailable for your audience to view.
Don't skimp on sound. It is not uncommon for people to invest serious money in a "picture" (expensive video camera, light, encoder), but at the same time miss the audio component. Remember, audio is just as important to your broadcast. No picture, even of the highest quality, will save her if the audience simply cannot make out what you are actually saying to them. Therefore, be sure to take care in advance to minimize extraneous noise in the room, check the audio equipment, pay attention to carefully adjusting the audio coding parameters, and so on.
Check your broadcast from a backup account. Before you start broadcasting, it is advisable to check all the settings from the backup (test) account. For example, on Facebook, create a new account with no friends and set all post notification settings to Private. As long as your backup account is streaming, you can log into your main account and see the quality of the broadcast through the eyes of future audiences.
The choice of topics for broadcasts becomes easier with experience. Are you having trouble coming up with themes for future broadcasts? Don't worry – here, as they say, "the main thing is to start." As you gain experience with your viewers, as you interact with them, you will become much more aware of which topics affect your audience the most. And often it may not even turn out to be at all what you tried to predict in advance.
Broadcast stage
The preparation is complete, the hardware and settings have been verified. The next step? It's time to go live – and look like a seasoned veteran! Use these tips to make your live stream look as professional as possible.
Control the process using an external display. Having a reference monitor is essential to ensure a reliable and professional live broadcast. The secondary display provides a valuable point of view, allowing you to see your transmission through the eyes of your viewers.
Look into the camera, not the monitor! The reference monitor is a fantastic useful tool. Many streamers (including us) prefer to place it in front of their eyes, directly below the camera, but this arrangement creates some problems as well. Resist the urge to constantly look at the monitor, you must look at the viewer, that is, at the camera lens, or at your interlocutor / interlocutors, if you are not alone in the frame!
Whenever possible, respond to comments live. Comments have a short expiration date, so don't wait until they are out of date! Respond to comments on the air if possible, and if you cannot, be sure to do it immediately after the end of the broadcast. After all, the meaning of live broadcasts is just in direct interaction with viewers in real time. And live communication with the audience in many ways makes them watch your programs over and over again.
Take some time to prepare for your broadcast. Preparing for professional quality live streaming can take longer than you think! Composure and mental alertness are critical to delivering high-quality live coverage. Therefore, be sure to reserve time before the broadcast, for which you can gather, clear your head of unnecessary and concentrate exclusively on the upcoming show.
Avoid intros – start streaming right away. In the past, we started broadcasts with a small margin, broadcasting at this time a screensaver like "The broadcast will start soon!" However, they quickly realized that this method of "preparing" the viewer was far from ideal. At least in the case of Facebook Live, where live broadcasts are included in the news feed, which means that, having seen this screensaver instead of the broadcast, the viewer can simply skip it along with the feed and never return to your broadcast.
Ask someone to monitor the transmission. It is very important to have an extra, "clean" look at your live stream. An extra pair of eyes will also help you spot problems you may not be able to see. For example, report about "dropped" frames, desynchronization of sound and picture, "squares" due to problems with network bandwidth, etc.
Broadcast guests. Not only is a live broadcast much more fun and interesting when two or more interlocutors participate in it, additional participants also add their thoughts, points of view, which makes the performance even more lively. Live guest presence is also a great opportunity for cross-promotion (that is, you advertise a guest to your audience, and the guest, in turn, attracts his own to your show!).
Cut the "heads and tails" if necessary. If you've been streaming on YouTube and you're having a bad start, don't worry. You can always cut off the beginning or end of the broadcast when you upload it.
Always write to local media. Safety comes first! During broadcasting, for example, network failures can occur, and as a result, the recording automatically made by the platform on which you are broadcasting may be of poor quality. Therefore, be sure to keep a record of the program, which you can upload in return. And besides, this recording has no bandwidth limitations, so it will simply be of higher quality by definition. Which can come in handy if you want to use this material in any other project.
Promotion stage
Live streaming is an effective way to promote your brand online. Therefore, here are some more tips on how to attract the maximum number of potential viewers.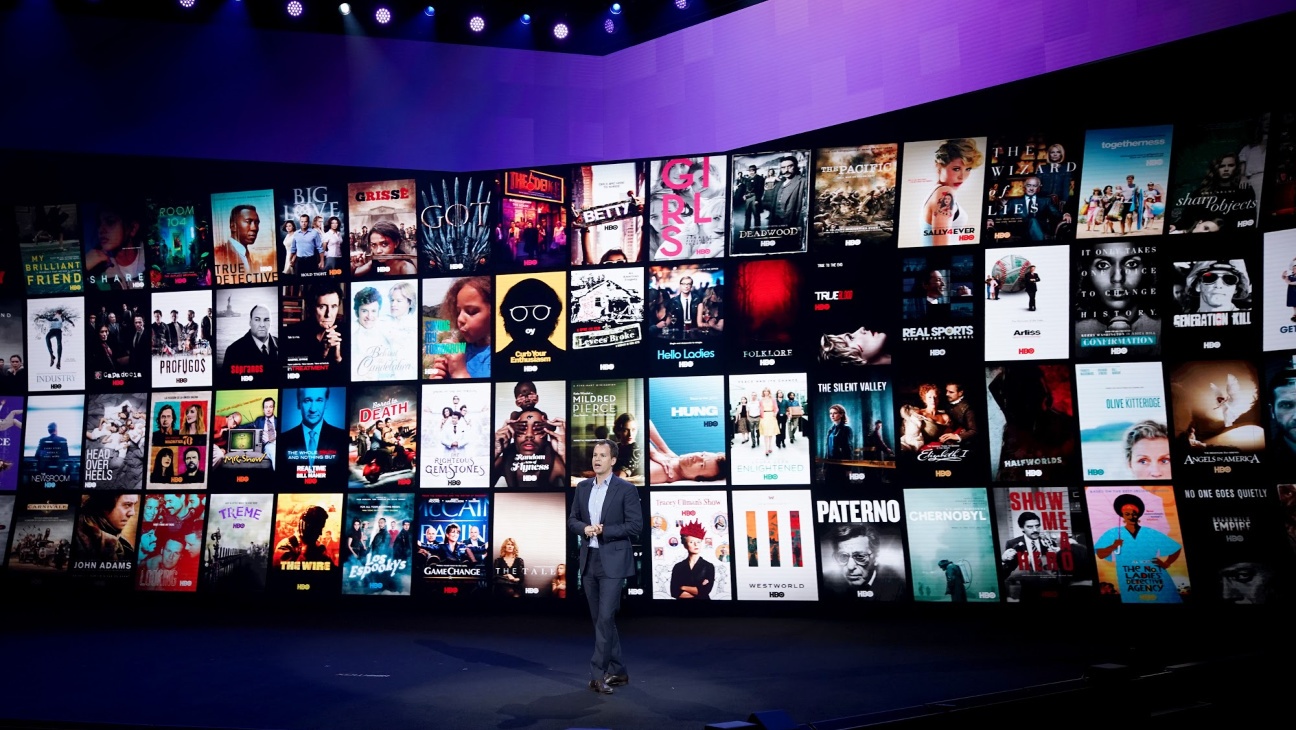 Share your live video in Facebook groups. Facebook Groups bring together users who share an interest in a particular topic. This could be a group of dog or cat lovers, streaming enthusiasts, or sellers of some exotic merchandise. Whichever theme you choose, you can be sure that there is already a corresponding group on Facebook. The trick is to find and join groups that are relevant to your live streaming, then spread the word about your live broadcasts to them, and then the snowball effect starts to work.
Use on-screen text. Live videos are shown in the user's news feed with the sound turned off by default. And since Facebook users tend to scroll quickly through their feeds, there is a risk that your video will get lost in that pile. Therefore, it is a good idea to periodically use the text in the lower third, so that potential viewers can understand what your show is about even without sound.
The title matters! Coming up with catchy headlines is tricky, but a well-written title goes a long way. Quality titles are attractive not only to potential viewers, but also from a search engine optimization (SEO) perspective, and this is especially true for YouTube. Search engines like Google can't "read" video content to understand what your video is about, so it's important to place the correct keywords in the title, description, and video tags. On the other hand, you should not go to the other extreme, coming up with openly provocative "hype" or "click-byte" headlines that do not really correspond to the topic of the program. The downside to any deception is that it only works once. That is, strategically, you will lose much more than you gain.
Live streaming to multiple platforms. Publishing your live stream to multiple platforms at the same time, such as YouTube, Facebook Live, Twitch, and more, is a great way to get more viewers in with minimal additional effort. The additional coding required places a heavy load on your processor, so we recommend using SplitCam, which, thanks to good optimization, works without overloading your computer.
Be consistent! Air regularly and at a specific time. An inconsistent and irregular frequency of live broadcasts will only frustrate your audience. The predictability of broadcast times also makes it easier to promote and advertise your shows.