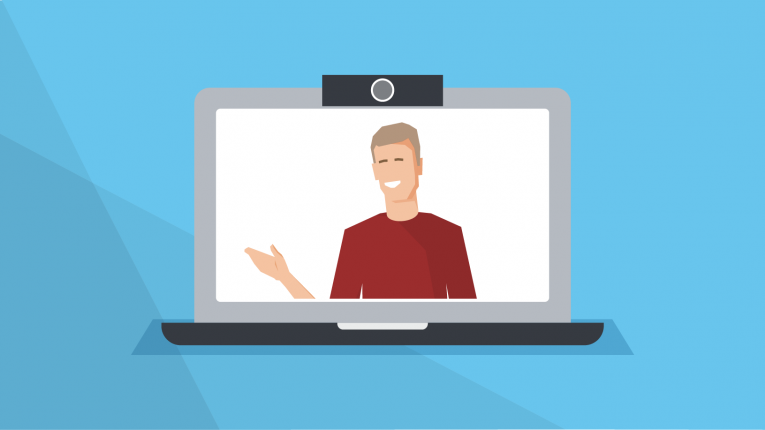 5 reasons to switch to video conferencing
Imagine your company is planning to host a conference. No one confirmed the venue, booked travel or guest speaker rooms, or arranged meals – and the conference is tomorrow. And yet nobody sweats because none of these things matter when your conference is virtual.
This is not a fantasy made up of a steamy event planner or conference organizer working on a modest budget and a mile-long wish list. Virtual conferences have been around for years, and the concept has inspired more than a few of the most forward-thinking companies.
Why you should give preference to virtual conferences
Should your company consider launching its own virtual conference? We think so. Here are five reasons why:
Cutting costs
Virtual conferences are usually much cheaper than in-person conferences. This is because virtual technology avoids many of the costs associated with traditional conferences. The rent for the facility is already a considerable amount. Add fees for permits and licenses, food, Wi-Fi, travel and lodging, signage and other physical support. And the only way to offset these costs is through high ticket prices.
No one claims that running a successful virtual conference comes with no cost at all. First of all, your company will probably have to buy (or rent) the appropriate technology, tools, and services to run it. But all this, most likely, will cost much less than collecting everyone under one roof. In addition, all the equipment you have purchased can be useful for webinars and other work with live video.
Increasing the number of participants
When your conference is virtual, attendance is not limited to the size of the venue or who can afford it. People can tune in from anywhere in the world – home, office, or on the go – and at any time as long as the event is recorded and available upon request.
You can charge money to record the event or make it free to watch. Both options have their advantages. The free option can bring more attention to your content because viewers can then distribute it across the web.
Invite experts from anywhere
It is much easier to decorate your conference with a potential guest speaker if they can conveniently post content from their home or office. Otherwise, speaking at a conference can be tricky, as it means spending time and energy on the road.
Making money
Virtual conferences offer many of the same income opportunities as traditional conferences: pay-per-attendance, sponsorship, and more. When it comes to virtual conferences, you can give people access to the live stream or download the recording later. Alternatively, you can make it free to potentially attract more people.
During an event hosted by the Genius Network in 2017, CEG Worldwide founder and CEO John Bowen shared how beneficial virtual conferences can be based on his experience in creating three such events. With very little marketing, 10% of the 2,600 people surveyed bought packages worth $ 100. All of these activities earned Bowen's firm $ 500,000 and helped sell coaching programs and attract investors. Such results are enough for any business to pay attention to it.
Collecting payloads
Virtual conferencing platforms can often tell a lot about visitors: what sessions they attended and for how long, what booths they talked to in the virtual showroom, and much more. This type of information is invaluable for developing targeted content and for making your next virtual conference even more successful. Asking registrants to subscribe to an email newsletter or requiring an email to access records can also be effective in attracting potential customers.