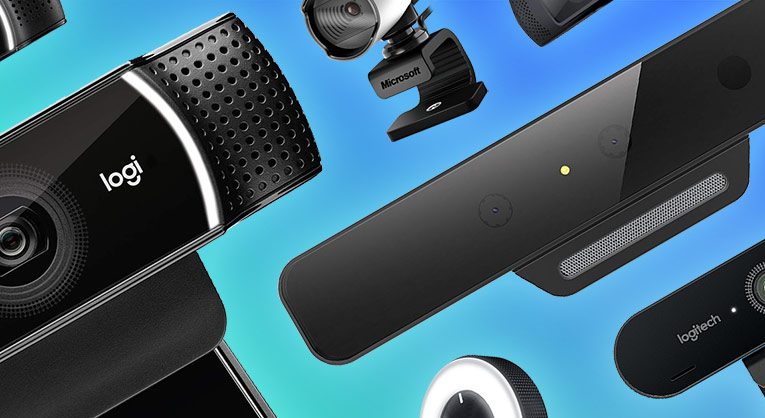 Choosing a webcam for streaming
Webcams are a popular and convenient option for live streaming. But with so many different brands and models, it can take a long time to figure out which one best suits your needs. Therefore, we have prepared this roundup of the eight best webcams on the market right now.
Whether you're looking to host a webinar, add more perspective to your lectures, or try your hand at a YouTube or Twitch career, a webcam is worth considering. Now this does not mean that you will be stuck at the level of low quality amateur video. Over the past ten years, webcams have taken a big leap forward in quality. Many of the models available today boast impressive features such as digital zoom, autofocus, high frame rates, 1080p and even 4K output.
You may already have a webcam built into your computer monitor or laptop screen. These internal webcams are handy and useful, but they are more suitable for video calls than broadcasts. While external cameras offer superior video quality that will give your streams a more professional look. Standalone cameras also provide more flexibility in placement, making it easier to capture better, better-lit videos.
External webcams are very easy to set up, which is one of their main advantages. No need for a capture card. Just plug it into an available USB port on your computer, download your streaming software, or log into your preferred video streaming platform and you're good to go.
Of course, webcams are just one type of camera that you can use for streaming, from camcorders and action cameras to DSLRs, mirrorless cameras, and PTZ cameras. We have previously recommended several cameras for these categories by budget. Here we take a look at exclusively the best live webcams.
What you need to know about webcams
What makes Webcam A different from Webcam B? Brand is one factor, cost is another. Other than that, there are a few technical specifications that you should be familiar with before you start exploring options. Depending on your goals, some of these metrics may be more important than others:
Resolution
Simply put, it is the number of pixels on the screen. The higher the resolution, the better your video will look. Usually, the resolution is indicated in the form of 640×480 pixels, but is often limited only by the "height" of the frame, that is, 480p, 720p or HD, 1080p – Full HD, as well as 4K, aka Ultra HD.
Frame frequency
Measured in frames per second (fps), the frame rate refers to the rate at which the individual images that make up a video are displayed on the screen. 30 frames per second will be sufficient for most users, while anything below 24 frames per second will create a jerky feeling. And if some fast movements are planned in the frame, then you should think about 60 frames per second.
line of sight
Expressed in degrees, the field of view (FOV) of a webcam is the area that the lens captures. In webcams designed for broadcast, FOVs are typically in the range of 50 to 120 degrees. You may prefer a wider field of view if you plan to capture multiple people or an entire conference room. If so, look for webcams with what is called a "wide-angle lens" (or check the specs to get the exact FOV).
Lens quality
Webcam lens lenses can be made of plastic or glass. Glass lenses give a much higher quality. But glass also costs more than plastic – this is a payment for a clearer and brighter video.
Low light capabilities
Would you like to spend some money on a webcam that can transmit 1080p but still receive low quality video? This is likely because many cameras have problems in low light conditions. This depends on the size of the sensor, special features (such as low light mode), and other factors. If the place from where you will be streaming is dimly lit, either light it better, or take care of choosing a camera that can work in such conditions in advance.
Microphones
Some webcams include built-in microphones, some don't. These microphones can support stereo capture, noise cancellation, and more. But if you're planning on using a separate microphone or headset, it's hardly worth spending the extra money on features you don't need.
Additional features
Webcam manufacturers often build in additional features to help their products stand out. The most common ones are digital zoom and autofocus. Another popular feature is the background replacement. This is what many gamers streaming on Twitch and other streaming platforms use to showcase themselves against the backdrop of their gameplay. The same effect is possible with a green screen, but this is an additional cost. The face tracking function is also in vogue – so that the person in front of the camera always remains in the center of the frame, but the effect of this is usually, to put it mildly, very peculiar.
Compatibility
Compatibility with your operating system (Windows, macOS, Linux) is another important factor. Be sure to make sure that the webcam you choose will "marry" the specific computer to which it will be connected.