SplitCam 5.4.6.0 released (3D effects, Multilingual and other features)
SplitCam 5.4.6.0 is available for download.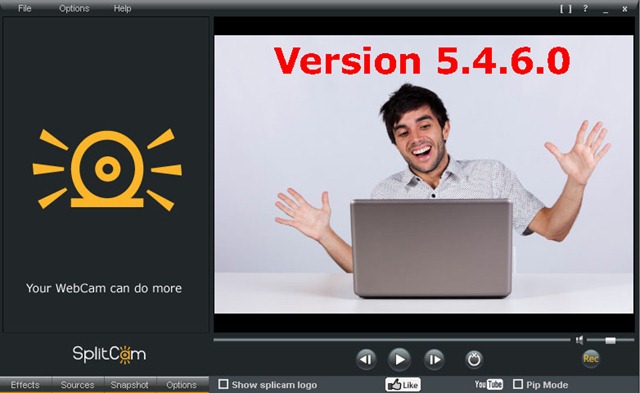 New features and improvements:
1. 3D effects added. Now you can replace whole your head with some fake object. Just try – you'll like our 3D webcam effects.
2. SplitCam became Multilingual. Now English, Portuguese, Russian, Persian, Japanese, Hungarian and Arabic languages are available. Other languages translators are wanted! To become translator please write us in topic on our forum https://splitcam.com/forum
3. actskn43.ocx bug is fixed
4. Yahoo compatibility problems are fixed
5. Few other less significant improvements made
Download new SplitCam version and enjoy!