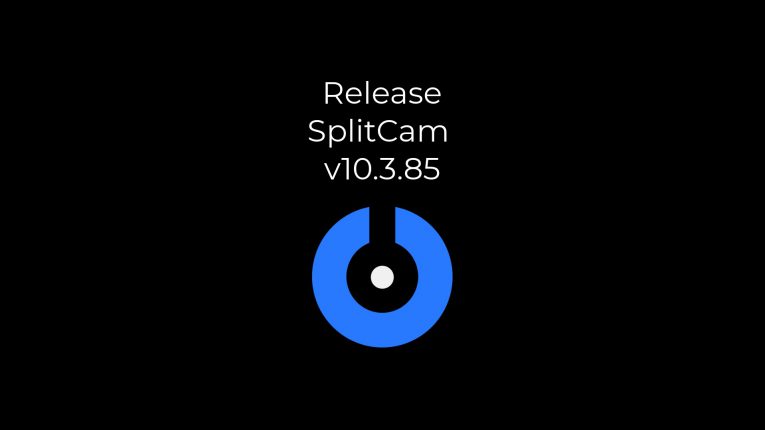 Release SplitCam v 10.3.85 (06/12/2020)
NEW
Added About… dialog containing program development history and most important support links.
Added Exit command to hamburger menu.
UPDATED
Prevent Windows from entering Sleep mode when SplitCam is running.
Additional software encoder optimization aimed at more stable CBR streaming mode.
Updated IP-campera capture source for more stable work. No new formats support added.
Scene buttons preview thumbnail updated to give more stability and to work more reliably.
FIXED
Skin smoother issues fixed
Fixed the lag when restarting video file playback after switching scenes or resuming a paused video file.
Fixed scene switching bug: two scenes drawing to canvas at the same time.
Fixed black full screen capture output when swtching between scenes when all the scenes contain full screen capture source.
Fixed spontaneous program crashes hapenning at random when system state changed.
Fixed crashes when deleting IP-camera layer from scene.
Fixed SplitCam crashe when a problem is encountered in a running Web page source.
Fixed displaying of RAM usage over 4 GiB. Minor cosmetic changes in video file source.