SplitCam 5.4.3.18 released (HD video and others)
SplitCam 5.4.3.18 is available for download.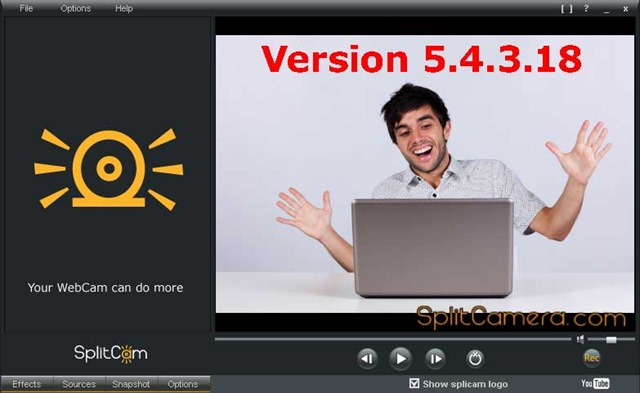 New features and improvements:
1. Different video resolutions (including HD): go to Options and select needed resolution. In one of the next posts we'll describe work with this feature.
2. New cool effects added. Just check them.
3. Video sources structure redesigned for more usability
4. Few other less significant improvements
Download SplitCam and enjoy new features!