How to remove SplitCam logo (watermark) over video
After SplitCam 5 release we received many questions about the SplitCam.com text over video that is marked on the image bellow.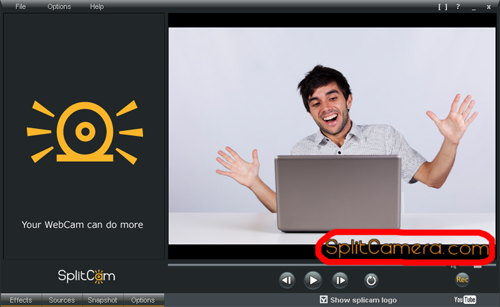 Many of our users want to remove this logo but do not understand how to do this. Some of them even start search in Google something like "SplitCam crack" or write us e-mail and offer us money for removing of this logo.
Please do not do this. SplitCam is totally free program and to remove logo over video you need to make only one click on "Show splitcam logo" check box shown on the image bellow.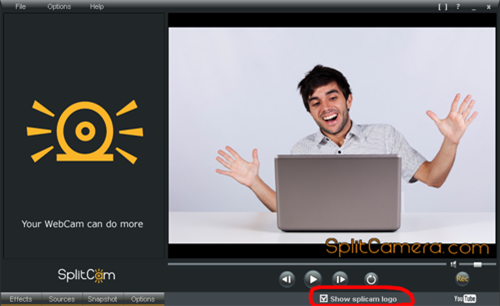 After clicking this check box the logo disappear.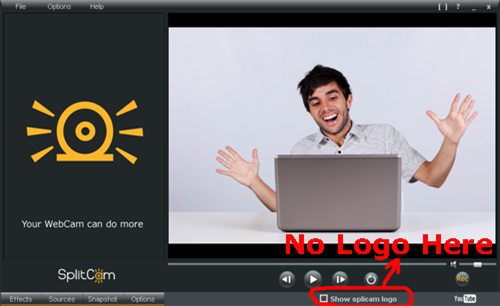 Enjoy!