How to connect SplitCam to YouTube
1. Run SplitCam.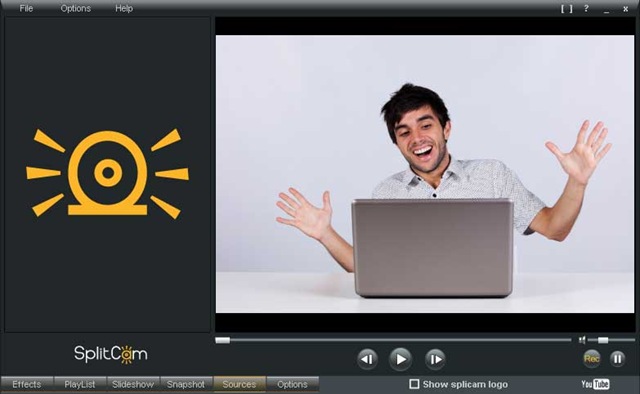 2. Open youtube.com and Login into your YouTube account.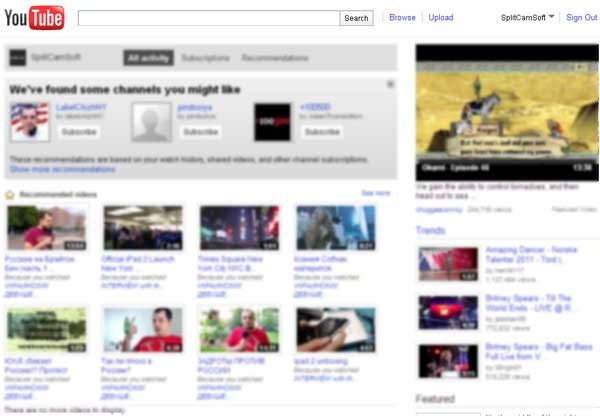 3. In YouTube click Upload link.
4. Click Record from webcam.

5. If window shown below will appear allow flash.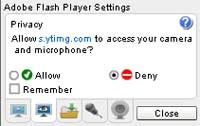 6. After this select "SplitCam Video Capture" in drop-down list as shown on the image. If you see video from SplitCam here then it works properly.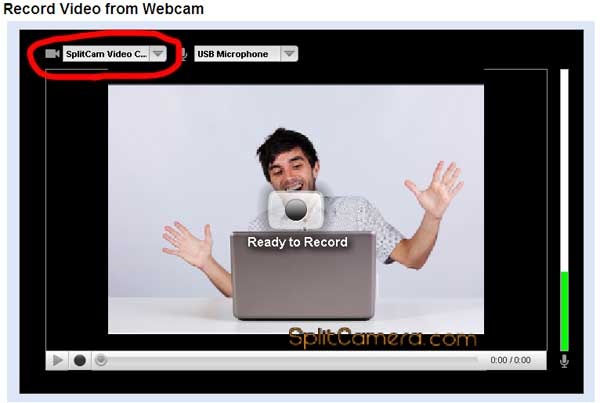 7. Enjoy! 🙂