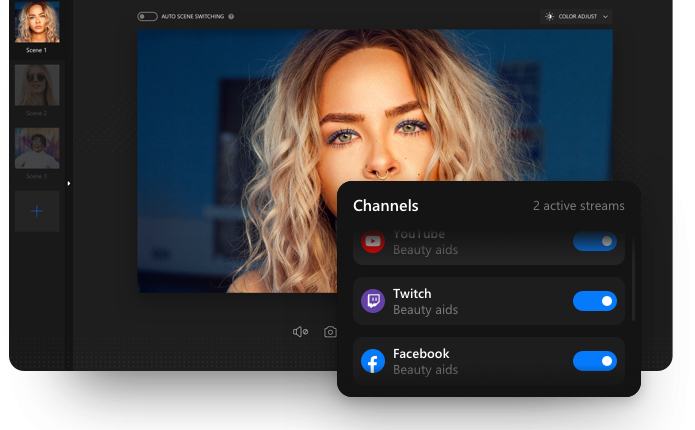 NEW Multi-Streaming SplitCam v10.2.16
New multi-streaming feature added. Now you can stream your video to more than 10+sites at once with low cpu usage.
New realization of layer management and rendering engine. Image quality greatly enhanced. CPU load reduced up to 6 times.
Optimised code for full screen sharing. Processor load reduced up to 50%.
Full screen capture code updated for better performance.
Updated GPU selection for stream preset to prefer NVIDIA then AMD then INTEL GPU when available.
And many new features and bugs fixed.